Home
Tankersley Community Association
WOULD YOU LIKE TO HIRE TANKERSLEY WELFARE HALL?
Do you have an up and coming party?
Do you wish to start some daytime or evening classes or give a lecture?
Do you wish to find a venue for a concert or hold theatre practice?
Do you wish to hold a meeting or a series of meetings?
If you need a venue for any of the above types of event or any other form of function, Tankersley Welfare Hall will probably serve your needs.
Now with Full alcohol licence!
Rooms of all sizes from Main Hall (with stage), to compact ones for user friendly meetings can be booked, at very reasonable rates, subject to availability by contacting.
Judith Hopkinson on 01226 744520 or 07763 673616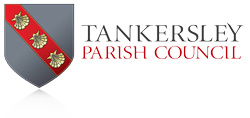 The Parish Council will not be holding public meetings for the foreseeable future due to Coronvirus. Measures are being put in place so that...
The Parish Council supports all local projects that aim to maintain the features of the Parish, and one of these groups is TPEG. David Shearn,...