Home
What is the Parish Council?
PARISH COUNCIL? WHATS THAT?
In England and Wales, the Parish or town Council is the first tier of Local Government.  They deliver, to the local community, a host of services.
There are around 10,000 Parish or Town councils throughout England and Wales, consisting of nearly 100,000 councillors.  As a first-tier, councils it can respond to the needs of the local community; providing the service and representation it most needs.
DUTIES OF A PARISH COUNCIL AND ITS POWERS
Parish and town councils have a wide range of powers, and the activities parish and town councils are involved in are immense. Parish councils are involved in a variety of activities including  planning, tourism, licensing, representation, management of town and village centers' and providing local community or welfare halls, Roads, Cemeteries and playing fields.
HOW DO PARISH COUNCILS WORK?
A Parish council is a statutory body; elected members serve a term of four years and the Parish council is funded, mostly, by an annual precept. The precept is collected via council tax, collected by the borough council and paid directly to the Parish council.  In addition to this  a Parish council can apply for other funding such as grant and funding awards, but they do not receive funds direct from central government.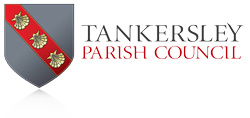 The Parish Council will not be holding public meetings for the foreseeable future due to Coronvirus. Measures are being put in place so that...
The Spring 2020 Newsletter was distributed throughout the Parish in February. The newsletter is available to be downloaded via the link below, alternatively, physical...