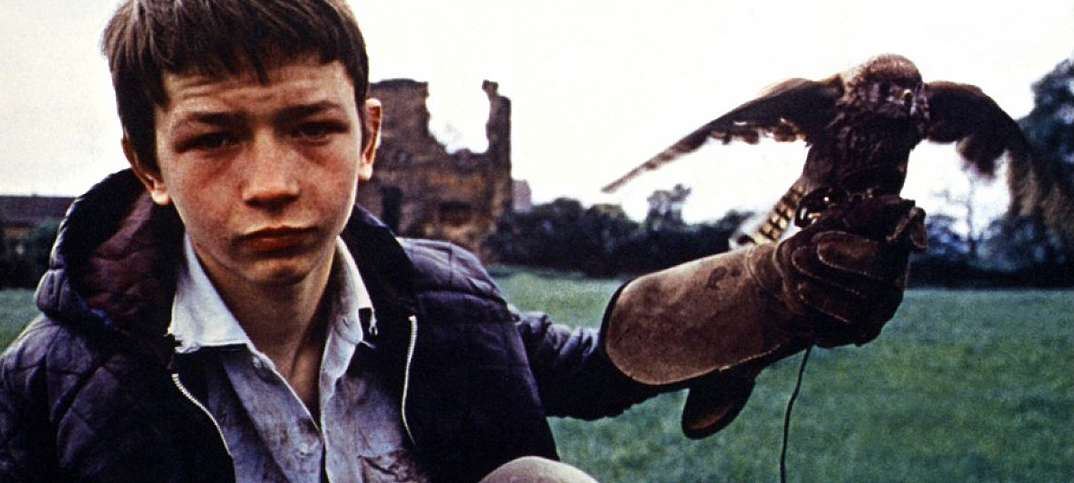 Shot in both Barnsley and Tankersley the film Kes is 40 years old

Kes is the 1969 film based on Barry Hines novel "A Kestrel for a Knave," and was directed by Ken Loach.
Kes is a story of Barnsley boy Billy Casper, an academic failure and victim of social and spiritual poverty.  This was no "Disney" boy and his pet type story, but a story of a disaffected Barnsley lad living on a grim estate, who first nicks a book on falconary and later steals a Kestrel. With infinite patience and dedication Billy trains the bird. For the first time in his short life he finds fulfilment and a sense of identity through the rearing and training of the kestre.
Committed to falconry in a way he'll never be to anything at school, Billy gets bullied by both kids and teachers alike, especially PE teacher Mr. Sugden played by Brian Glover. Billy's only ally Mr. Farthing played by Colin Welland shows interest in Billy's extra-curricular activities as he discovers Billy Casper is actually intelligent and dedicated.
David Bradley recently visited Tankersley and was being interviewed for a BBC documentary "Inside out" which should be shown on BBC One this autumn. I caught up with David Bradley as the film crew came to Tankersley Old Hall.  He was here to talk about the filming of the scene where Billy Casper scales the ruin to get to the Kestrels Nest.
The original film crew in 1969 had to have all the required licences in place to take the chick, which was then trained by Barry Hines' brother, Richard, especially for the film.  When I asked how he managed to safely climb the tower on film, and were there any special effects to accomplish this, he told me that the farmer put about two tons of straw at the bottom in case he fell, and there were a few good hand holds, but he had to scale the ruin the hard way.  He was told if he fell it would mean the end of the film!
Forty years ago David Bradley was an unknown Barnsley lad, and at 14 he won the lead part in the film. For his first film he won a BAFTA award for Best Newcomer.  He left school at 17 and began training as an actor in the Royal National Theatre.  Like Daniel Radcliffe, star of Harry Potter, he went on to star in the stage play Equus, and went on a 2 and a half year tour of the United States, in Hollywood and Boston.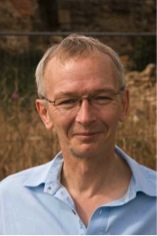 David had to change his stage name to Dai Bradley because Equity the Actors union would not let him register his own name, as this was taken by another actor.  That actor currently plays the Caretaker, Argus Filch, in the Harry Potter films.
I visited the Old Hall whilst they were filming, and managed to ask David a few questions afterwards.
Speaking briefly to David, I asked David a few questions  after filming on the Inside Out programme.
What has is been like working as an actor over the last 40 years, you have worked with some very famous people, Richard Burton, Burt Lancaster, Jenifer Jason Leigh, Lynne Perry, and the great Brian Glover?
Yes, I'm glad you mentioned the Great Brian Glover! The great thing I've discovered is I've been very fortunate to work with some great people Burt Lancaster, John Mills, Anthony Hopkins the people I most admire are those who still have their feet down to earth and very rooted, they are generous people.  The people I found difficult, in fact there was only one, who was Joan Fontaine.
We did a play together in Austria called "The Lion in Winter," about Henry II, she played my Mother. We just did not get on, she was the type of person who just wanted all the limelight, at the first press engagement which was a buffet and wine type of thing, she had T-Shirts made for the other cast members that said "I Love Joan Fontaine"  I could not believe it, of course none of us wore them!
How did you get selected to play Billy Casper?
As many people know the author Barry Hines was a school teacher, and he taught at Hoyland at the time, but he also taught at the school I went to Athersley South, or St Helens although he was not there when I went there.  Tony Garnett and Ken Loach did not want to use professional actors they wanted to use real kids primarily, in fact all schools where children had failed their 11 plus.  They did not want to use Grammar school kids. In some respects they wanted to have a double message, the message of the film, and the message that someone from a very normal background- a working class background,- an ordinary kid could actually contribute something. And that being myself, David Bradley, you did not have to use a professional actor to bring Billy to life.
Any more roles in the pipeline?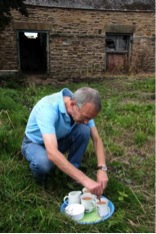 No not at this moment, I've had to take a bit of time out from work because of family matters, but now I hope to get back into the business full time.  There is a film I did quite recently, a couple of years back, that sadly has not been released.  Channel four bought the rights but has decided not to show it at the moment.  I saw it at the Bradford Film festival, it was called Asylum, but its now called Refuge, the producer had to change the name after another film with Natasha Richardson was released.
You starred in the Stage production of Equus the same part as Daniel Radcliffe?
Yes that's right, I played along side Brian Bedford, a well know American actor, well not so well known here, but big in America, and I did it in London, South Africa and America.  Daniel did it on Broadway, but I turned that down, I had done the play for a year in America, in Boston and Hollywood , and I was exhausted, and needed a break – the producer offered me one week but I asked for three, and we could not compromise on two.  And because I'd been in America for a long time, I had accumulated a lot of equipment, a lot of personal stuff and it would have taken me at least a week to have shipped it from the West Coast to the East Coast so I just could not do it.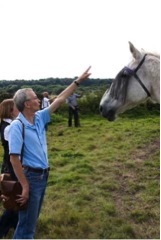 Were there any similarities between you and Billy, growing up?

I guess, in some ways there was, but Billy and I were different characters, to a great extent.  I came from a family that was reasonably secure; my Mum and Dad did have hard times, and there were arguments as you usually have but the family stayed together.  I enjoyed school, I didn't mind going and I had good relationships with most of my teachers. On a kind of base level Billy and I came from the same background in that we both came from Coal mining families. My dad worked at North Gawber Pit, in Mapplewell and I remember as a child being taken to the Bonfire night at the Tin Hat ( North Gawber Miners Welfare)  We, also, both had an appreciation of the countryside  and most importantly we both had the same accent.  It would have been very difficult say coming from Sheffield and trying to do a Barnsley accent,  you couldn't say 'dee' and 'dah' , Dee-Dahs it just wouldn't have worked!

 

 

Warning: count(): Parameter must be an array or an object that implements Countable in /customers/e/e/d/tankersleypc.org/httpd.www/wp-includes/class-wp-comment-query.php on line 399