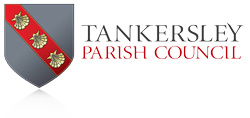 The Parish Council have been contacted by residents, regarding the use of white sacks for paper collections, introduced by Barnsley Council in March.
To gain a thorough understanding of resident opinion, the Parish Council would like feedback from residents regarding their thoughts on the new collection method, and experiences they have had with this new waste initiative.
Residents wishing to share their opinions are asked to email the Clerk at tpcclerk@gmail.com or contact the Parish Council via the Twitter and Facebook pages, @tankersleypc on Twitter, or search 'Tankersley Parish Council' on Facebook.
The Parish Council will collate responses and share them with BMBC.